Get out of here old bear, we need some fresh air !
I finally decided to update my website. Many people told me the previous design was too dark, so that I decided to make things a bit clearer. I really should have spent more time to chose my colour scheme because the result does not satisfy me at all. The current design is going to be replaced by the one I made last night (I can be pretty obsessional when it comes to aesthetic…). Hereunder a little preview :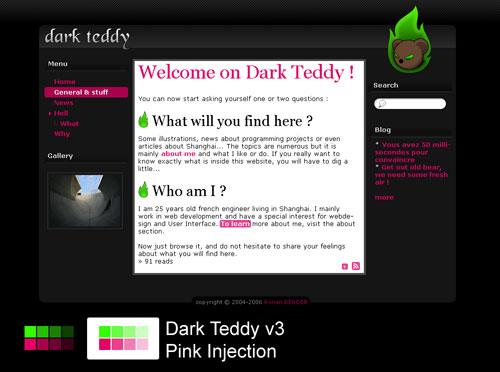 I hope this time I will have time for steadily feeding this place.
I have chosen to use Drupal to power this website but it should not be definitive. Don't hesitate to post comments…