Let's shake our nerdy muscles!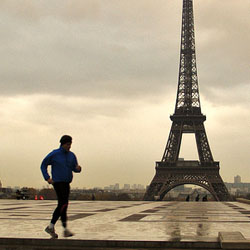 So it's been nearly a month and a half and I didn't find time to write anything, nor did I show any major activity on Drupal.org. I still managed to commit a new module, but beyond this I've mainly dedicated my time to a couple things off-scene that I will hopefully share here very soon; this includes launching my own company, Wiredcraft, with a small (but growing!) team of Drupal experts here in Shanghai.
Now there are a couple things that keep me motivated, one of them being the upcoming DrupalCon Paris this September, even more since the idea of having a healthier DrupalCon seemed to have found resonance in the community. So here we go: there is a poll running on to determine what kind of sport you'd like to do at DrupalCon; do you feel like going for an early morning run before attacking sessions or are you more of the Petanque and Pastis type? Let us know: we're working on getting it things organized. And feel free to comment on other activities or games you would like to participate to.
Picture from Nimages DR (Original on Flickr) - Creative Commons